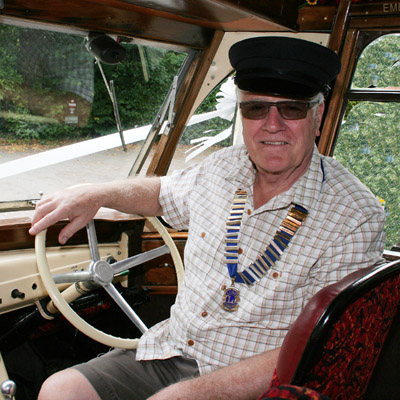 Lion Eric is Bedworth Lions Club President, serving his second consecutive year.
Lion President Eric will continue to support the club's current projects whilst
encouraging new activities during his term of office.
One of our new ventures is set to be Lions Den an idea based on the TV show "Dragons Den" allowing community groups & similar bodies the chance to bid for money from Bedworth Lions Club. T&Cs will apply to this. Watch this website & local press for further details.

If you would like to be involved or what to know more about
Bedworth Lions Club,
contact us on 0845 833 9541.